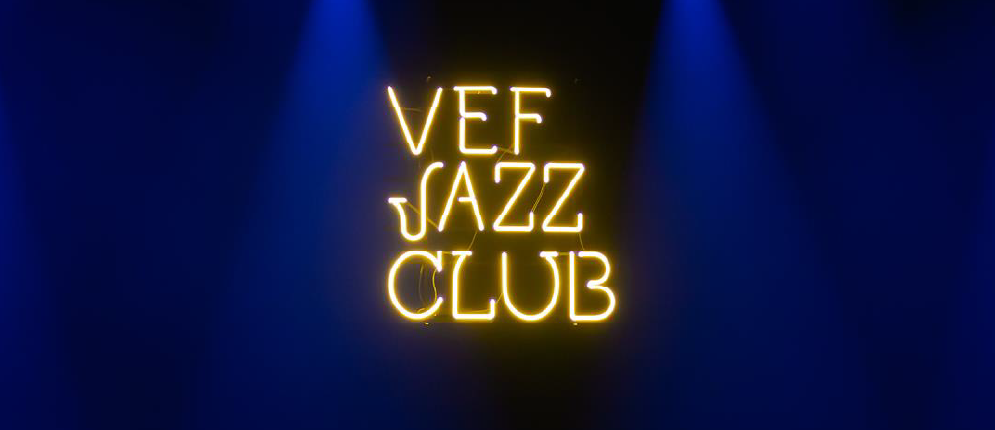 VEF JAZZ CLUB concert series began in 2018. VEF jazz music frequency features concerts both in the Great Hall of the VEF Culture palace and on the stage, creating club atmosphere, as well as in the Chamber Hall and Foyer, offering jazz music lovers and guests of the palace a chance to enjoy performances by high-class professionals, internationally acknowledged musicians, as well as a qualitative entertainment during jam session improvisation nights. Each year there are six to eight concerts offering various jazz music styles and musician line-ups.
VEF JAZZ CLUB has hosted concerts of a A BU (China), Denis Pashkevich sextet (Latvia), Iris Bergcrantz quintet (Sweden), Very Cool People (Latvia), Gin Gas (Lithuania), Trio Vein (Switzerland), Kle2Go (Russia), Auziņš • Čudars • Arutyunyan (Latvia), Imperial Orpheon (France), Michael Pipoquinha (Brazil), Latvian Radio Big band (Latvia), Daniel Garcia Trio (Spain), Ari Hoenig Trio (USA), Peter Sarik Trio (Hungary), Evilena Protektore (Latvia), Kenneth Dahl Knudsen (Denmark), Freedoms Trio (Brazil, Norway un Mozambique) and many other musicians.
Cosy and informal club atmosphere, a glass of wine on the table, communication with musicians and other concert guests is a chance for everyone to spend an unforgettable night at VEF Culture palace.