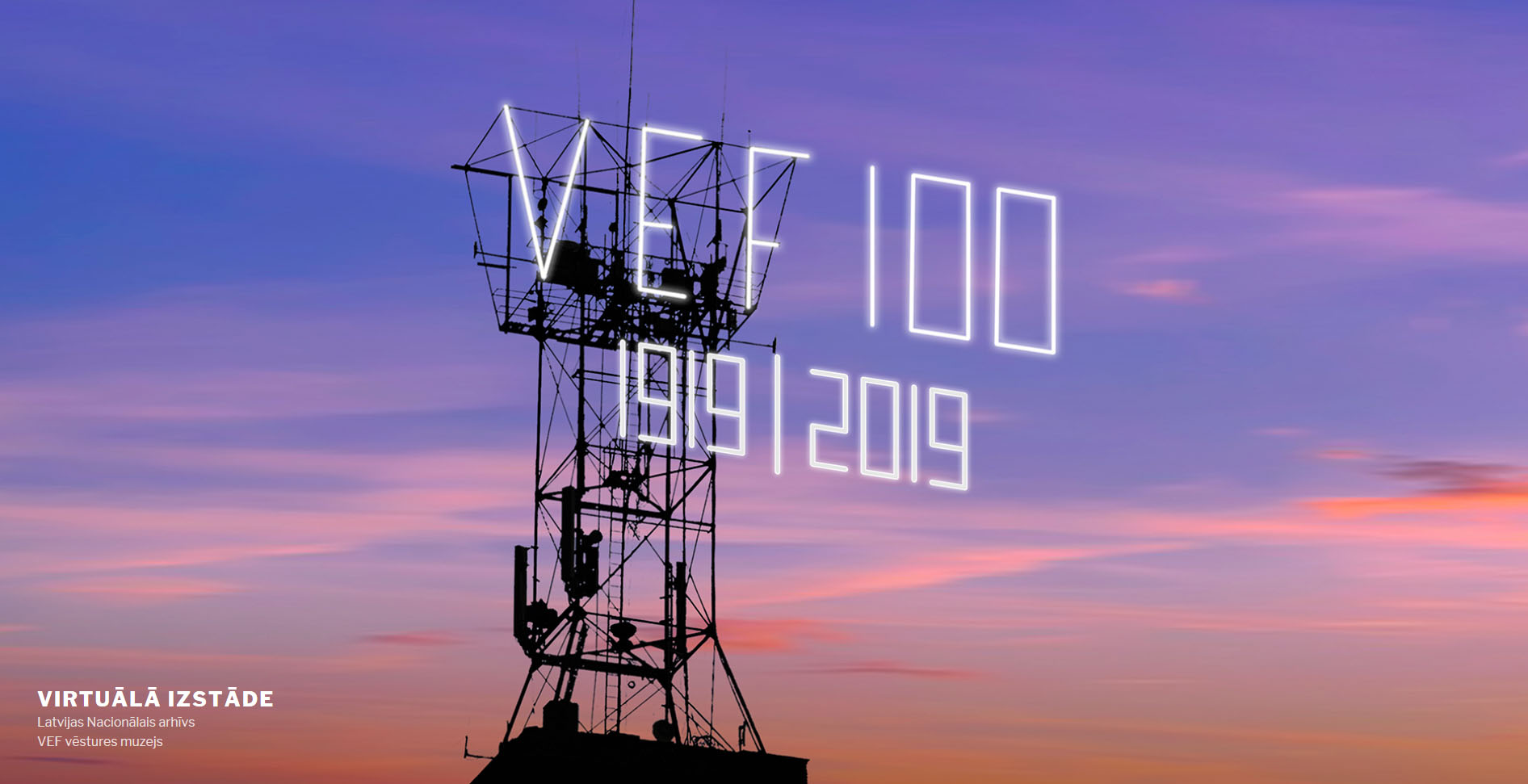 In order to familiarise the public with one of the largest Latvian factories of the 20th century and to commemorate its 100th anniversary, the Latvia State Archive of the National Archives of Latvia cooperated with the VEF History Museum to create the VEF 100 Virtual Exhibition. It offers an insight into various aspects of development of the VEF factory, its heyday and the vagaries it faced over the years, as well as historical evidence now available to the public after several decades of storage in archival funds.
The VEF 100 Virtual Exhibition is chronologically divided into 9 sections, each represented by the contemporary political situation, the products of VEF, VEF's most prominent specialists, contemporaries' memories, photographic and video materials – from the founding of VEF in 1919 to discontinuation of production in the 1990s.
Apart from feasting their eyes on the famous VEF masterpieces, such as the MINOX camera, visitors can also discover other products, various aspects of the production process that affected developments both in Latvia and abroad, meet the engineers whose expertise allowed VEF to develop unique inventions and learn new facts that were long forgotten or previously unknown to the public and recently discovered by experts during the making of the exhibition.
The virtual exhibition was developed with reference to documents from the National Archives of Latvia, mostly first publications and materials from the collection of the VEF History Museum and private collections.
Students and, particularly, researchers of history and culture will definitely find the exhibition to be of special interest.